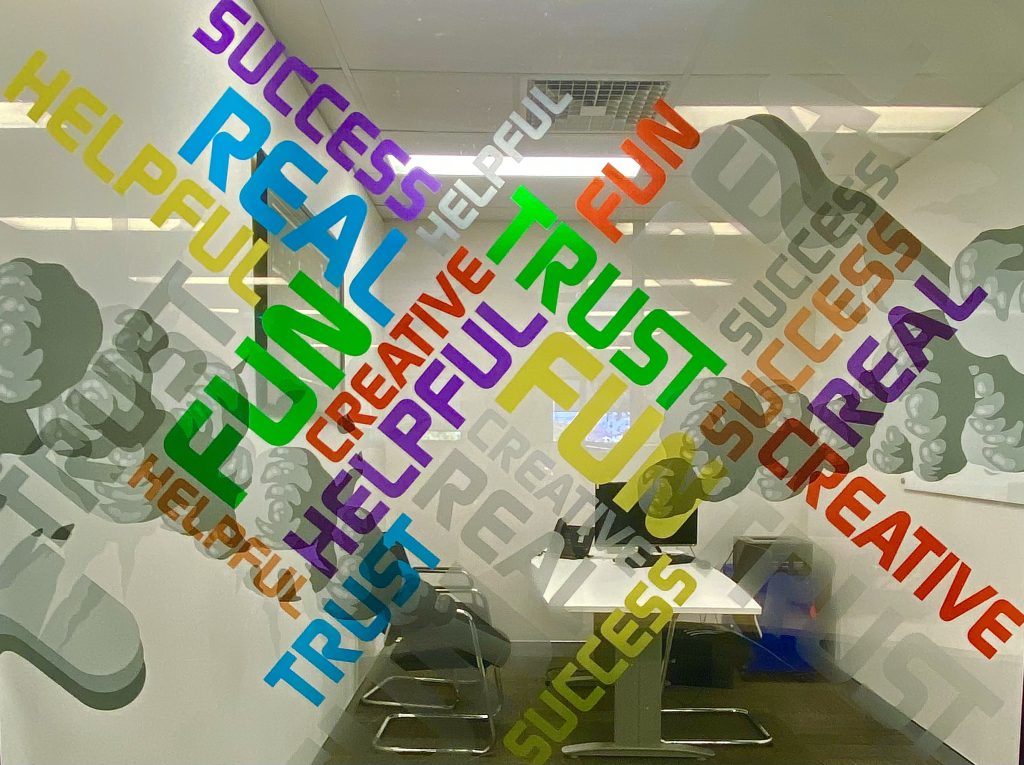 When determining Values, I believe, for them to be truly activated in your business and key pillars of your brand – there are certain points to consider: 
Values are the key guidelines for how you do things and how you expect others in your team to do things. 
You hire team members based on how well they align with and can express your values in everything they do. 
You select customers based on their alignment with your values. It is not wise to work with clients who are not aligned with your values. This is because your brand (or reputation) is not just based on you, it's also based on the relationships you attract. People in your marketplace are judging you and forming opinions about your brand, based on, not just who you are 'being', but also who you work with. So, selecting non-aligned clients will ultimately damage your brand and reputation. 
You will also have to put in more energy and effort with clients who are not a 'fit' for your organisation, which can negatively impact your quality of work, efficiency, and profits. I call it COCR – the Cost of Crap Relationships. 
Your Values, when activated, will guide, support, strengthen and protect mutually beneficial relationships with all of your energyholders (stakeholders).  
Your Values offer safety and a soft place to land.  
Values need to be specific to who you are, not specific to your industry, business, or customer. 
If you were to pivot your businesses tomorrow and change customers tomorrow would these values still stand? Are they part of you? 
Your Values are your key operating modes, so your business can be flexible and agile in an ever-changing marketplace. This enables you to retain the reputation and brand value you have built based on your values, even if your business or market conditions change. 
Values come deep from within. They are the key pillars of your character (individual or collective). These are what you intuitively express in every situation – including when you are stressed and working under pressure, such as when you work in unknown environments, do work you are not familiar with and/or work with people you are not familiar with. When you exhibit who you say you are in tough times, when you are consistent, your relationships will come to learn they can trust you no matter what. This builds trust, respect and brand value. 
To truly activate your Values, you need to be able to express them in everything you do, so you can build a strong values-based brand. 
Your Values need to be verbs – or doing words. They need to be ways of 'being'. 
Can you say 
I am ……. 
We are….. 
I am being …… 
Before your Values? 
Some businesses, for example may coin their Values as: Environmental Sustainability, Safety and Profits to Shareholders. These are not Values. Apart from being hygiene factors they are goals for a business plan.  
Working values guide 'how' you are going to achieve your goals. Let's take the goal of environmental sustainability. How can you achieve this? By being considered, measured, aware, conscious, caring? All of these are potential Values, and because they are general 'ways of being', they can be consistently applied to any situation. 
Reconsider – are your Values hygiene factors, end goals or 'states', or true ways of being? 
The only way you can truly take your Values off the wall is if they can be activated as 'ways of being'. 
X Cath 
Conscious Business  
Integrate your truth 
Cath Sutherland is the Director of Conscious Business – helping businesses to understand who they are, so they can do business better. Cath facilitates teams and leaders through her unique Creating Brand Energy process to develop, through collective consensus, their unique Conscious Business Blueprint – a clear, multi-level guide to manage, direct and develop relationships, operations, and product delivery. Cath can be reached at cath@consciousbusiness.net.au  
"Our Amazing Values Challenge in Rotto was the most amazing experience – 2 months on and everyone is still talking about it. It really honed in on making everyone aware of what our values are and how we can use them as guidelines for everything we do"  Natasha Lie – Director LG Accounting Solutions